My father learned to fly in this Piper Colt, and it's the first small plane I rode in. Both my father and grandmother also rode in small planes when they were kids. My first ride in this plane was on May 28, 1967, from Reno out over Pyramid Lake and back to Reno. Ed flew our entire family up in Cessna 206 N2129F on June 10, 1967, and to Barstow on June 17, 1967.
The plane is still registered and flying.
This photo is at Gerlach airport on May 1, 1967, when Ed was on his first dual
cross-country flight with Tom Wells, from Reno to Winnemucca to Gerlach to Reno.
This photo is at the Reno Airport May 6, 1967, looking North towards Sparks,
as Ed began his first solo cross-country flight from Reno to Lake Tahoe to Reno.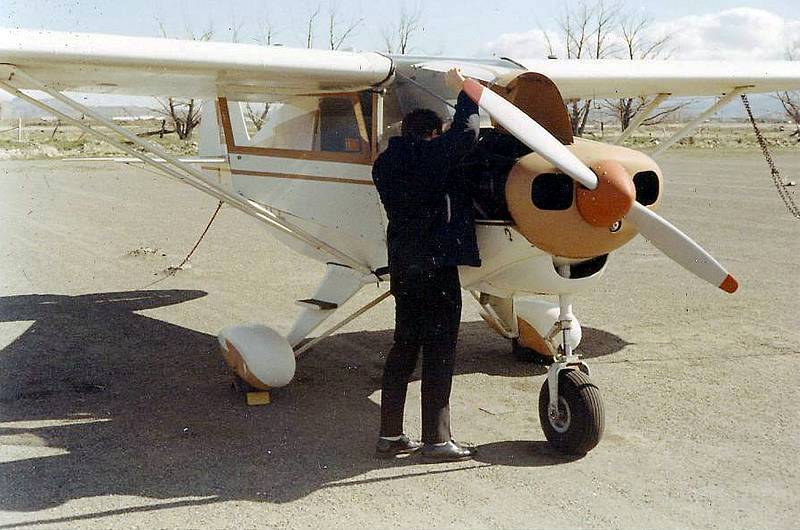 The following photos are the interior of another 1961 Piper Colt, taken recently